Hi folks,
In case you missed it here is your webmaster's report.
14 Clubs (56%) were represented at the meeting.

The reports were brief with not much newsworthy activity since last meeting, some references made to 'Membership Portal' and DroneCertificates'

Some problems were highlighted with the new Membership Portal. Clubs should report these to the Secretary (Terry) who will co-ordinate our response to BMFA.

The PRO (John) highlight the drawbacks in the A and B multi rotor tests for the average modeller and following some discussion agreed to investigate the situation and produce a report suggesting a way forward.

The 2019 Callendar is on line and Clubs are requested to submit their events as soon as possible using info@niaeromodellers.org.uk

The Chairman presented Bob McIvor (Retired Treasurer) with the BMFA 'Arthur Mullet Trophy for his contribution to the Area.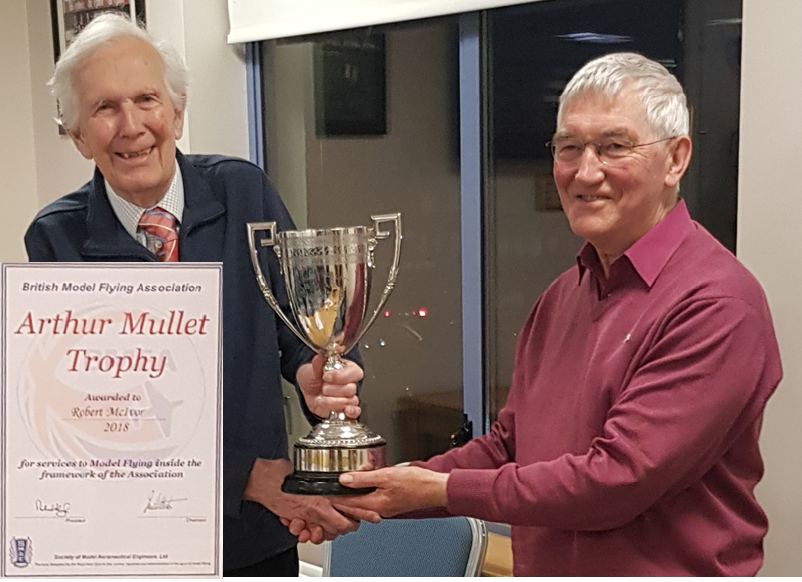 Happy Flying
John (Webmaster)